Project Office Resource Management Software
Project Office Resource Management is critical to reducing costs and increasing revenue. Project Tracker provides you with a complete look into all your projects and where your resources are being utalized. Not only do you need to see where the resources are being used, but also if the resources are being distributed in the most efficient way. Employees, materials, money, time off and vacation decisions are easier them ever with resource availability views, personnel tracking, and color-coded time pie reports of time allocation on projects.
---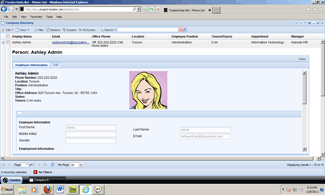 Employee Management
Personnel Tracker is a central, comprehensive employee database that stores files, pictures, skills, training and contact information into a single directory. This resource management solution will help you determine who is most qualified for a certain task or project by sorting by skill type or training. Your Project Office will be simplified when searching for important employee files or department information to make employee advancement even easier. Using the "Reports to" section will allow for the proper managers to be contacted when information is needed.
---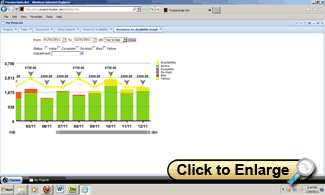 Web Based Resource Management Reports
Project Office Resource Management is simple and fun with our reporting engine called Tracker DataWarehouse. This complete reporting tool provides up-to-date reports that can show any information you choose based on your projects. The simple drag-and-drop option that is provided makes creating any report effortless. Using these reports, managers can view employee workloads and also drill down into individual tasks to learn more about resource allocation. This business intelligence software solution that utilizes SQL Server as a back-end data store is a perfect solution to providing the highest quality Project Office Resource Management Software solution.